The Shenandoah Taijiquan Center was established for the purpose of bringing to all students the benefits of taijiquan/tai chi chuan and other related arts. These benefits include development of lifetime fitness methods, enhancement of mind, harmony of spirit, coordination of mind and body and spirit, promotion of well-being, and enrichment of life.

The Shenandoah Taijiquan Center was established in 1992 in Winchester, Virginia.



Facilities include a training hall and classroom, office, reception area, changing room, and a small store. The store supports STC programs and \ sells books, videos, clothing, and equipment such as weapons. Hours of operation coincide with scheduled classes or special events, or by appointment.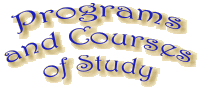 In addition to its primary emphasis on taijiquan, wushu, and qigong, the STC offers a variety of programs and special events. These include other Chinese martial arts, associated health arts, and oriental cultural and philosophical studies. Students can participate in courses of varying length, workshops, and private tutoring sessions for all programs.