The Shenandoah Taijiquan Center was established for the purpose of bringing to all students the benefits of taijiquan/tai chi chuan and other related arts. These benefits include development of lifetime fitness methods, enhancement of mind, harmony of spirit, coordination of mind and body and spirit, promotion of well-being, and enrichment of life.

The Shenandoah Taijiquan Center was established in 1992 in Winchester, Virginia.



Facilities include a training hall and classroom, office, reception area, changing room, and a small store. The store supports STC programs and \ sells books, videos, clothing, and equipment such as weapons. Hours of operation coincide with scheduled classes or special events, or by appointment.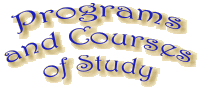 In addition to its primary emphasis on taijiquan, wushu, and qigong, the STC offers a variety of programs and special events. These include other Chinese martial arts, associated health arts, and oriental cultural and philosophical studies. Students can participate in courses of varying length, workshops, and private tutoring sessions for all programs.
---
Shenandoah Taijiquan Center
540-247-2283
Taijiquan (Tai Chi Chuan) Classes 2019

Session V September 3 - October 24
Yang-Family Style classes, Tuesdays and Thursdays, 12:30-2:00 and 6:00-8:00 p.m. Traditional Hand form.
Also we offer classes in taiji weapons, partner work and push hands, theory and philosophy of taijiquan.
Contact Pat Rice, Instructor, for details. 540-247-2283.

Getting Started - September - October
Beginner One: Tuesdays and/or Thursdays September 3 - 24 6:00-7:00 p.m.
Beginner Two: Tuesdays and/or Thursdays September 3 - 24 6:00-7:00 p.m.
Daytime Beginner class: "Mindful Movement" Tuesdays/Thursdays 11:00-12:00. Start anytime.

Nature Nurtures at Blandy Farm, Saturday September 14, 2019, 9:30-4:00


STC Demo 12:30-1:00, Oak Tent - come join us for this special event!



Mid-Week Retreat Day: Wednesday, September 18 2019, 11:00-2:00
Seasonal Qigong: Change of Seasons, Long Summer 11:15-12:15 $20
Lunch: China Gourmet (by reservation only with Retreat) 12:30-2:00 $20
Instructor: Pat Rice Fee combination $35
Reservations 540-247-2283, atocrice@verizon.net


This Qigong helps make spleen and stomach comfortable, prevents diseases of the gastro-intestinal tract, and increases the flow of energy along both sides of the body.



Mindful Movement

- ongoing and drop-in class
Tuesdays/Thursdays 11:00-12:00
"Great class for day-time students."
$25/class or $145 for eight-class flexcard
Combination of Tai Chi (Taijiquan) Yang family 16-form routine, and Qigong exercises for health
• mild exercises for strengthening • stretches for increased flexibility • movements for balance and coordination
Suitable for all ages and fitness levels.
Perfect for people with conditions such as • high blood pressure • fibromyalgia • arthritis •asthma

Shenandoah Wushu (Kungfu)
Mondays and Wednesdays
Regular classes Ages 6 - adult
6:00-6:55 pm children's class
7:00-7:55 pm teens and adults class
Coach Owen Sargent 540-333-5210 owensargent@gmail.com